Specifications:
Brand : SS SuperSport
Calss: Electric sport car
Motor : 408HP
Qualifies for FREE recharging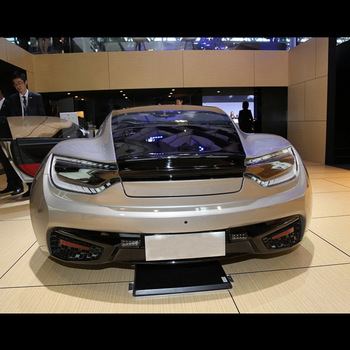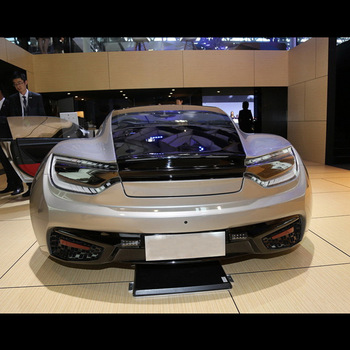 Power type: 100% electric
Transmission : Ratio of 1 gear to fixed gear
Body Size: LXWXH (mm) 4628x2064x1254
Body structure :
Three doors and 2 Passenger
And High strength extrusion aluminum alloy profile process
Year: 2019
Max Speed (km/h): 225
0-100 accerleration time(s): 4.6 s
warranty: 100,000 km
Body parameters
Length(mm): 4970
Width(mm): 1964
Height(mm): 1445
WHeelbase(mm): 2650
Curb Weight(kg): 1920
Min. Ground Clearnce (mm): 120
Front axel (mm): 1662
rear axel (mm): 1700
Lugguage Capacity(L): 745
Motor
Motor Type: A/C Induction motor
MAX Power(HP): 408
Max Motor Torque(Nm): 525
Battery
Max driving distance(km): 300
Total capacity : 63 Kwh
Normal charging duration : 10.5 h
Fast charge Duration to Full
capacity :
2 Hours
Fast charge to 80% of the total
capacity:
45 Mins
Battery warranty : 2000 cycles
Battery Type : Lifepo4
Transmission
Gear: 1
Gear Type : Fixed Gear
Name of gearbox: Single speed gearbox
Chassis and steering
Type of Rear suspension: Multi-link independent suspension
Front axle limit slip differential/differential lock A/V
Center axle limit slip differential/differential lock A/V
Rear axle limit slip differential/differential lock A/V
Braking system
Front braking: Vented Disc
Rear braking : Vented Disc
Parking system : Electronic braking system
Front tyre: 245/45 R19
Rear tyre: 245/45 R19
Extra tyre: N/A
MSRP US$105,000.00
Dealer inquireies welcome. Up to fifty, (50%), percent discount for order of 100 units or more.